Books on Prayer
These books on prayer come personally recommended, and I've used excerpts from reviews written about them on a site of my own to help give you a glimpse of what to expect in them. These are all available at Christianbook.com
Phlip Yancey studied prayer in earnest, from every angle. He really wanted to know whether it made any difference - and if possible - how much. Yancey shares the exciting discoveies he made about prayer. It is far greater and more important than we have really thought. Even if you have prayed all your life long, you will learn something new about prayer here.
In this book, Breakthrough Prayer, Cymbala tells the stories of a number of people who have come to Brooklyn Tabernacle, and how they came to the point where they reached breakthrough prayer - breaking through the sin and bondage they were under, to come to victory and transformation in Christ Jesus. Each story highlights a different aspect of prayer that gets answered.


Forgiven: The Painting by Thomas Blackshear II
Forgiven is a beautiful book, not only for the gripping painting by Thomas Blackshear II, which it studies, but also for the way the text focuses on the details, just one or two at a time, in a meaningful way.
The painting is one of Christ lovingly holding up a despairing young man, dressed in clothes of our culture, who still holds the mallet and nail with which he crucified Christ.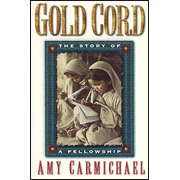 Gold Cord
When I became hungry for dialogue with someone who knew the Lord intimately, I remembered this book, and took it up to read again. This time it was delightful. This time I was tuned in to learn from her, and to savor her unique turns of a phrase. I followed the saga of her burden for the little girls and babies that were (and probably still are) given to the temples to be raised as temple prostitutes. Amy longed to rescue them and raise them in a loving, wholesome environment. It seemed impossible at first, but slowly her haven, the Dohnavur Fellowship, started up and grew.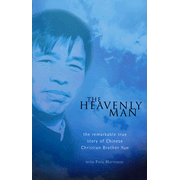 The Heavenly Man.
Yun was sixteen at the time (1970) and had an amazing burden to study the Bible once he heard there was such a book. It took him months of fasting and earnest, weeping prayer before one was miraculously delivered to him, just as he saw in a vision. Then he gobbled it up, memorizing whole books in it.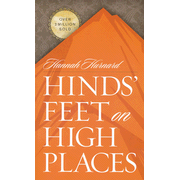 Hind's Feet on High Places
This is a simple but profound allegory of a timid young Christian woman who yearns to be taken to new heights in her walk with Christ. Particularly she wants to love with a pure love, and be able to leap on spiritual heights of faith and victory, with hinds' feet, the way her Good Shepherd does. At first, Much-Afraid is kept captive in her own home by her fearing relatives. They want to marry her off to her cousin, Craven Fear. Almost by accident, she learns how to set them on a run to get away.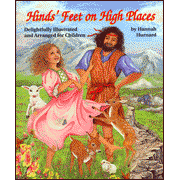 Hinds' Feet on High Places: Illustrated and Arranged for Children
The Good Shepherd does plant love in her heart, and takes poor, lame, Much-Afraid up to the heights. But it is by a long way around so she can be strengthened and prepared for the heights. He also assigns her two guides, Sorrow and Suffering, to go with her. He himself is not always visibly present, but Much-Afraid discovers that when she cries out to Him for help, the Good Shepherd is instantly bounding toward her and comes to rescue or encourage and comfort her.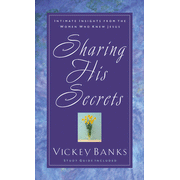 Sharing His Secrets
Besides the widow of Nain, the adulterous woman, the sisters Mary and Martha, there was the sinful anointer, the crippled woman, and Mary Magdalene. All of these point to various aspects of the intimacy we are invited to find in Christ. Each chapter ends with a prayer and discussion questions, making this a good choice for a small study group.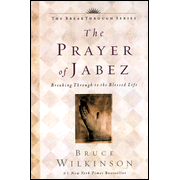 The Prayer of Jabez
Bruce describes the short prayer of a man who only appears in two verses in the Bible, one of which is his prayer to God asking Him to bless him. God picks Jabez out of a long genealogy of Jewish men to comment on this man's prayer and to add that he granted his request. There are four parts or phrases to the prayer and in this book, Wilkinson describes how they relate to our own lives, and that we may ask for these blessings too.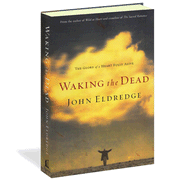 Waking the Dead
It is through our heart, (or spirit as some prefer), that we are able to hear from and commune with God, and we connect with others at the most real level. It is with the heart that we worship God, pray honest prayers, and understand those around us. Here Eldrige, not taking forgranted the reader knows all this, starts from the basics up. He shows how to see with the eyes of our heart, and what exactly is the heart of all things in us.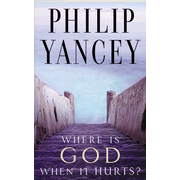 Where is God When it Hurts?
First Yancey checks out the cause and any possible purposes to pain. He finds it to be a gift nobody wants. Referring to other books he wrote with Dr. Paul Brand, a Hanson's Disease (leprosy) specialist, he proves that pain is an alarm system God has given us. If we don't have it, we can lose much more of greater value. Yancey points out that "Jesus never gave a poor or suffering person a speech about 'accepting your lot in life,' or 'taking the medicine that God has given you.'" (pg.82). Instead, when He was asked about two local catastrophes, . . . . His answer was no, they were not guilty of anything.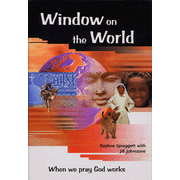 Window on the World: When We Pray God Works
This is a lovely book for teaching primary and elementary age children to care about missions and to pray for people groups around the world. This is an excellent tool for families or children's groups in church. 92 countries or people groups are each given a two page spread that gives a little background, for a child's perspective, some little maps, "little fact file" and "Do you know?" boxes, and a short list of items, both to thank God for, and to ask God for in regards to those people.